Tumblr Creatrs
Athleta x Simone Biles
Colouring pages based on Olympic Medalist Simone Biles her matra's aimed to inspire others to gain more (self)confidence.
These 3 illustrations can be downloaded on Tumblr. Get the digital files onto your device and colour digitally or print the illustrations and get your pencils out!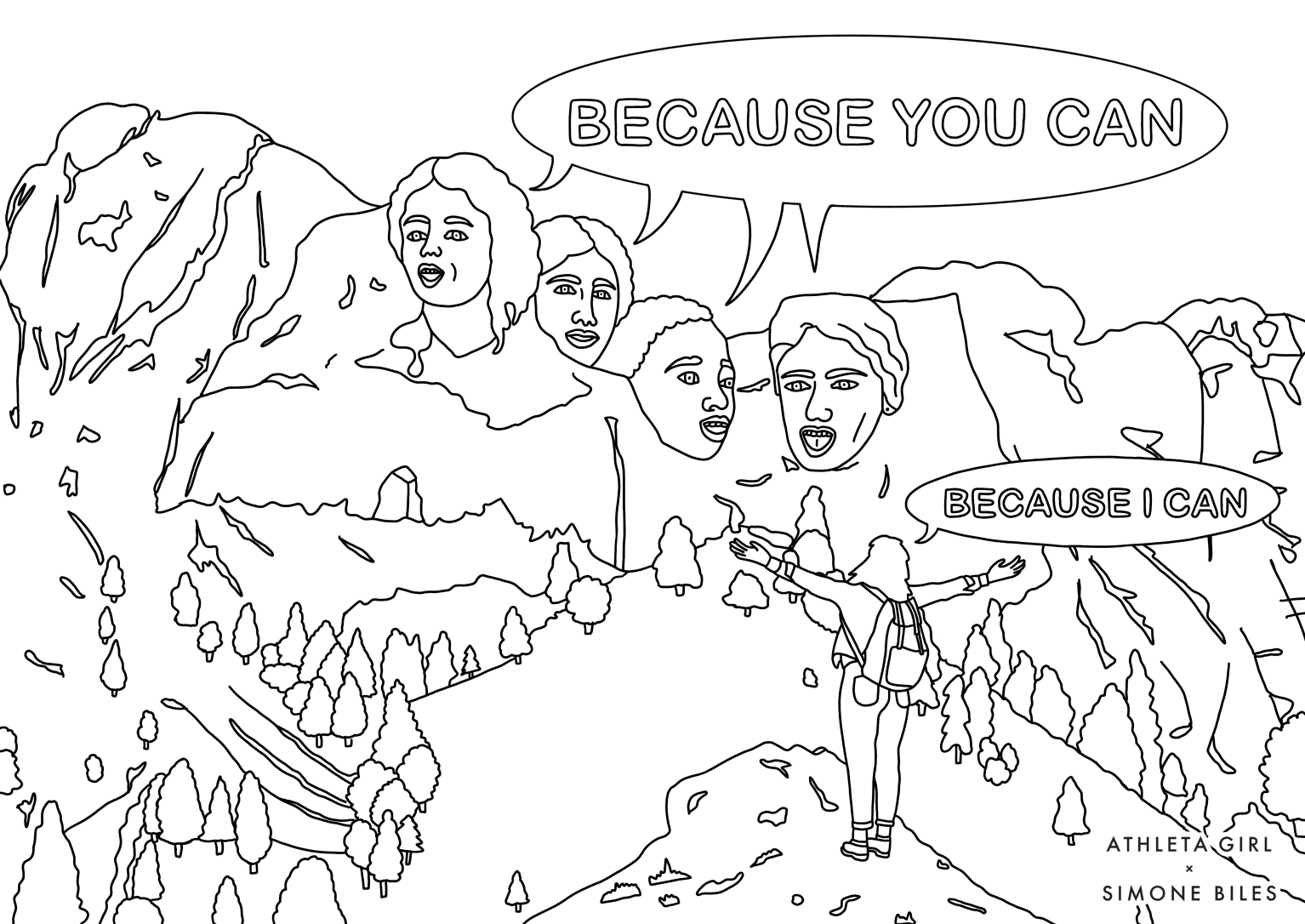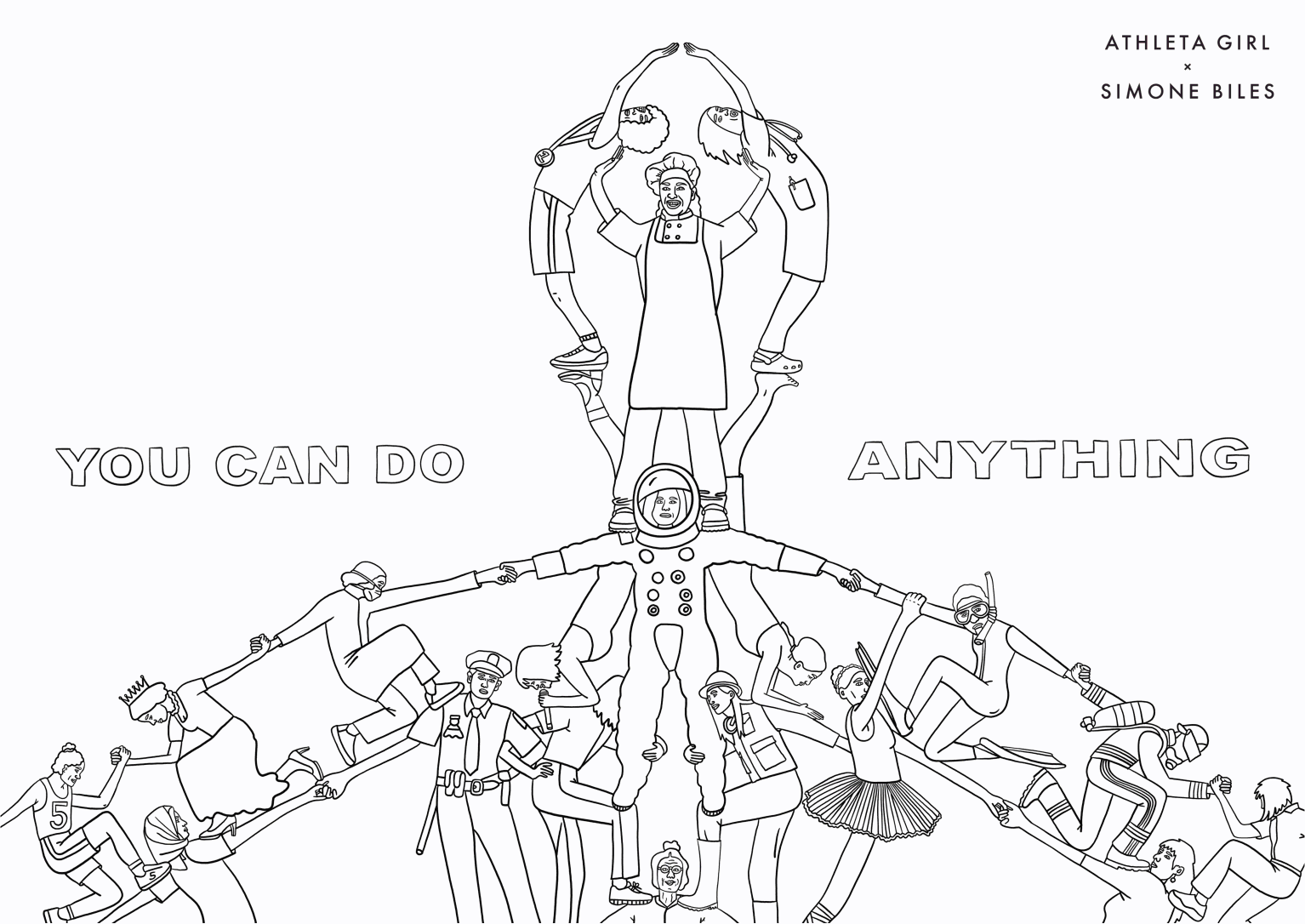 ---